We love what we do. And how we do it.
There are plenty of other agencies, so why did we believe there was room for another one? Because we kept finding the same frustrations and asking the same questions, time and time again. That's why we do things differently.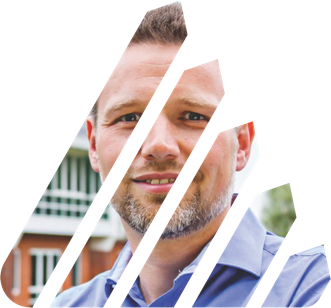 About Ralf Kernchen
Ralf's fascination with IT and coding began when he visited CeBIT in Germany, at the time the largest tech expo in the world, with his father when he was 14. When he decided to start his own company, after working in research, that it would be in IT was a given. Ralf wanted to create a culture where his team would have time and space to innovate, developing software solutions with the common theme of making peoples' lives better.
By building a team as strong as a family, Accelogress are able to navigate the uncertainties of complex innovation projects. Often working in the grey area where you don't know what you don't know, they trust themselves and each other to deliver. During every project, they learn something new and exciting and never get tired of refining their process for the benefit of their clients. The environment Ralf has created reflects that spirit, and the team embrace it. They are all excited by seeing an app solution being born and then released into the world.
Meet our award winning team
Give us a call, or come by our office. We're always open for a chat.
Surrey Technology Centre, 40 Occam Road, Surrey Research Park, Guildford, Surrey GU2 7YG
Have an
exciting

project you want to discuss with us? Talk to us