Case Study
Transport for West Midlands
Transport for West Midlands (TfWM), the organisation behind the customer facing brand Network West Midlands as part of the West Midlands Combined Authority, provide a series of park and ride car parks at railway stations across their network. These sites serve as an important interchange between road and rail transport systems, encouraging commuters away from roads and on to trains. It is the ambition of Network West Midlands to develop and deliver intelligent and sustainable mobility solutions which support integrated travel across different transport modes. Recognising that incentivising individuals to change the way they plan journeys and travel across the network will be key to the future success of their region.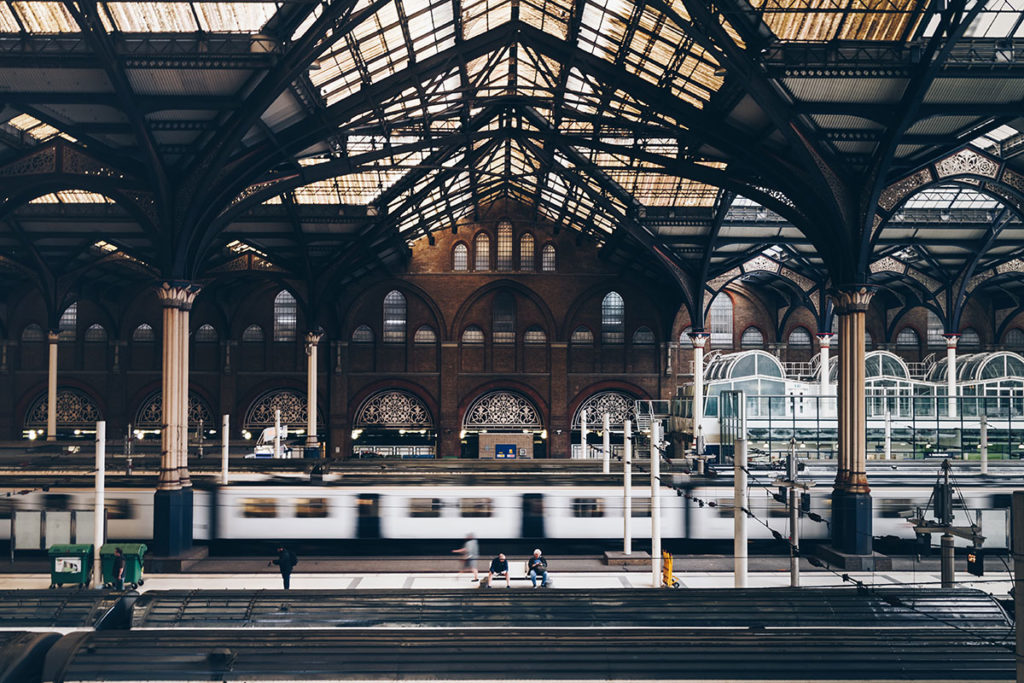 The Brief
A key challenge was to overcome difficulties and frustrations faced by drivers searching for a vacant parking space at multiple busy train station car parks.
Drivers were arriving at park and ride car parks earlier and earlier in order to ensure they would find a space at their preferred car park. Large numbers of commuters with childcare commitments or shift workers would arrive to find every space already occupied leaving them high and dry
This hyper-congestion at peak times would lead to drivers heading to alternative car parks, parking on streets surrounding train stations with some choosing to drive directly to town and city centres adding to traffic congestion.
NWM were keen to alleviate congestion and tried unsuccessfully to find an off the shelf solution to solve their problem in 2017 they launched a funded competition in conjunction with Innovate UK inviting tech companies to provide an innovative technology based solution which would address the problematic situation. Accelogress won that competition and have been working successfully with TfWM ever since, with great results and positive feedback from users.
---
Accelogress Solution
Accelogress created Save-a-Space, a bespoke cloud parking management platform, with a free to use end user app.
Drivers can browse live train departures and parking availability information select the car park which best suits their journey, and train departure time, enter preferred length of stay and reserve their parking space in advance. The app also provides helpful information about each participating car park, such as opening times, accessibility, and images of the car park.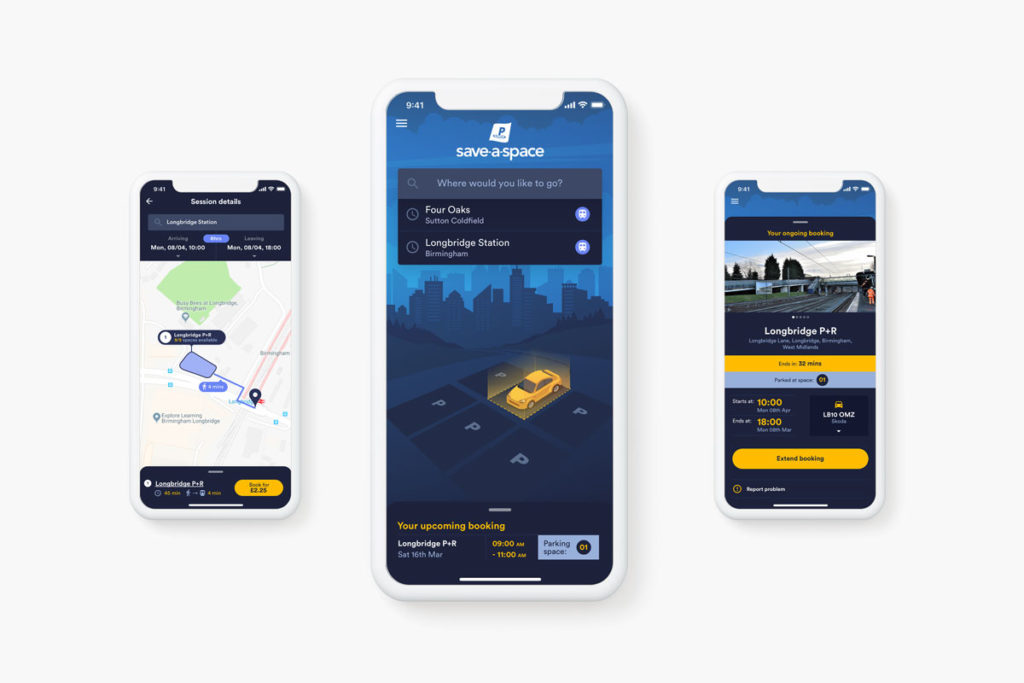 The Save-a-Space app automatically sends notifications reminding drivers of their bookings, together with helpful reminders of start and end times. The app also offers the option to select mobile navigation to the pre-booked parking space. A reminder notification is sent when reservations are about to expire and when bookings are complete. Users are also able to report any problems via the Save-a-Space app and will receive assistance from our customer support advisors.
Save-a-Space is a software-based solution, so set up is simple. We register allocated parking spaces directly onto our platform and install appropriate signage at each of the numbered spaces.
Car park occupancy information is relayed instantly to parking operators and enforcement via the Save-a-Space management dashboard allowing improved parking management and more efficient and targeted enforcement.
---
The Benefits
Since the introduction of the Save-a-Space pilot, driver behaviour has changed and congestion around peak times has been reduced. Vulnerable groups are no longer disenfranchised and the rush hour for commuters has moderated, allowing commuters to arrive at park and ride car parks later with the assurance of a reserved space, giving them the opportunity to choose to travel on a later train with an increased likelihood of finding a seat. All users of the Save-a-Space service have reported a huge reduction in stress around their morning commute and TfWM has gained in-depth occupancy analysis and insight into park and ride user behaviour.
The Save-a-Space/Network West Midlands pilot scheme is hugely oversubscribed and is being rolled-out across additional car parks and increased numbers of spaces allowing more commuters to enjoy the Save-a-Space pre-bookable parking experience.
---
Quotes
WMCA have worked with Accelogress for 4 years developing technology to help aleviate congestion at peak times at train station park and ride car parks. We are now 2 years into a successful extended pilot. We're determined to support the best possible visitor experience when Birmingham hosts the 2022 Commonwealth Games, where possible deploying state-of-the-art technology, with services such as those provided by Accelogress making a key contribution.

Andrew Page – Innovation Project Lead – Transport for West Midlands
We have been working with Accelogress over the past 2 years to implement a bay reservation system at our Park & Ride car parks. During that time. Accelogress have consistently shown themselves to be a positive, proactive and customer focussed partner, delivering a scheme which has received significant positive feedback from users. They provide a wealth of useful information and input from both our scheme and other initiatives which has allowed us to deliver evidence led developments, and helped us to provide a case for further roll out of the scheme. Accelogress have been flexible, positive, enthusiastic and constructive to our needs and those of our customers, and we are excited by the opportunities that our joint working and project can deliver going forwards.

Head of Park and Ride – Transport for West Midlands
---
User Quotes
You have been wonderful and very understanding over the last few day. Thank you again." and "I have been able to park at Tile Hill station for the first time in years!

Ian
Thank you for this message but to be fair all credit is due to you for being so accommodating in difficult situations. I for one will be signing up when the trial ends. Your scheme is a heaven sent.

Anne
I'm loving the app so far and the convenience it offers!

Amardeep
First use today. Booking was very good on the app. Worked well. Space was there at time stated. … I like the idea and would be prepared to pay for this facility.

Susan